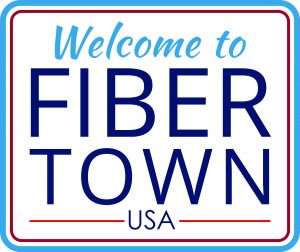 Living a rural life doesn't mean you're living an archaic life. You've got the same technological devices and needs as a city dweller: gaming systems, smart homes, tablets, cell phones. You're streaming videos and music; you're downloading files for work; you're video conferencing with your clients.
According to a report from CNBC (2018), 70% of people globally work from home at least one day per week. Forbes reported that as of 2015, 4 million Americans were working from home, a number that increases every year. The demand for high-speed Internet is no different in a rural community than it is in a city.
NATCO is dedicated to investing in buried, dedicated fiber-optic lines to all of their service area in the next several years. Fiber-to-the-Home (FTTH) Internet creates a future-proof network. NATCO currently provides up to 1Gbps of Internet speed on fiber, meeting the needs of residential and business customers alike. Diamond City and Bull Shoals have 100% FTTH availability, and we're currently expanding fiber service in Flippin, Pyatt, and Omaha.
High-speed Internet is vital for keeping talent local, which contributes to the overall health of the communities here. FTTH Internet ensures that you can live rural and remotely have access to the career options available in a city, allowing you to #livehereworkthere.