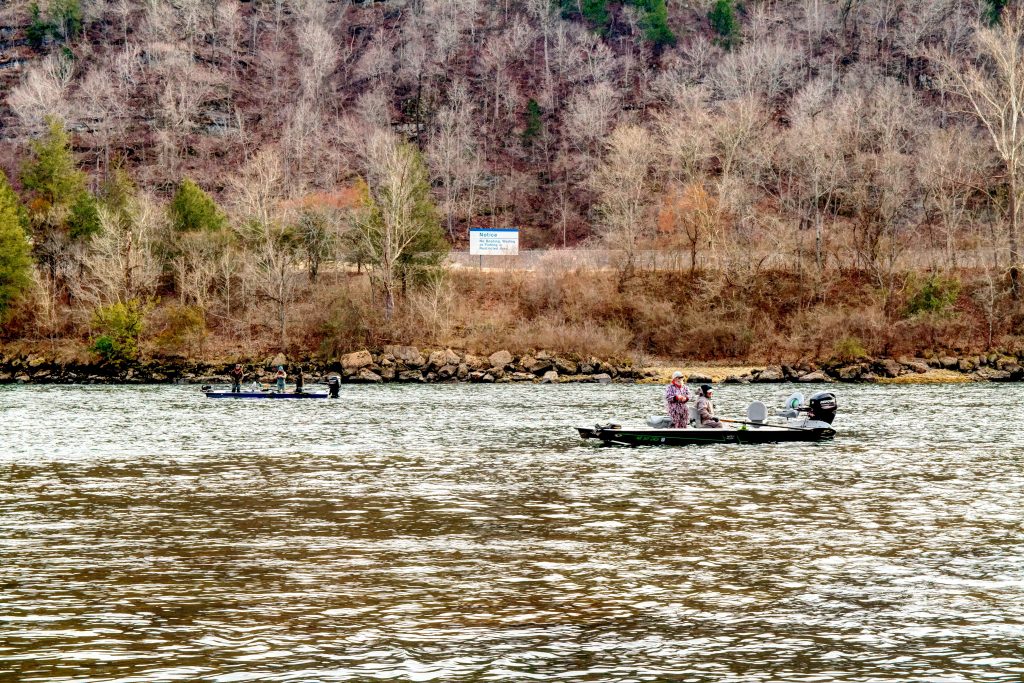 A cold water stream famous for world-class trout fishing is the White River. It emerges from Bull Shoals Dam and meanders toward the Mississippi River. White River is a good year-round float stream with spectacular scenery, although floaters and fishermen must exercise caution during periods of power generation when the river flow increases and becomes swift.
The U.S. Army Corps of Engineers reports power generation activity at Bull Shoals Dam and Norfork Dam and lake levels hourly. To hear the updated reports, call (870) 431-5311. This service was expanded July, 2006 and can serve up to 10 callers at once.
The Arkansas Game and Fish Commission publishes weekly fishing reports on their Web site. Look under the Northwest and North-Central category.
Ozark Trout Tales: A Fishing Guide for the White River System by Steve Wright is a fine book about trout habitats in tail-waters of the White River dams. Included are interviews with some of the greatest guides and fishing instructors in Arkansas about their favorite fishing spots and fishing techniques. Also included are resource lists of guides, schools, and accommodations.